Screenshots
Results
In the image below, two Jesse runs have been run. The one shown counts up to order 4 graphlets in a random network of 100 nodes and 1000 edges.
The panel on the left shows the Jesse input options. The Jesse library includes orbit numbering and orbit trees for up to order 7 graphlets. For higher orders, the user can generate their own orbit and orbit tree file.
The first column in the results panel (right) shows the node names. Each next column shows the count for this node in given orbit.
Node selection in the network and row selection in the results panel are interlinked.
The whole results matrix can be saved to a plain text file.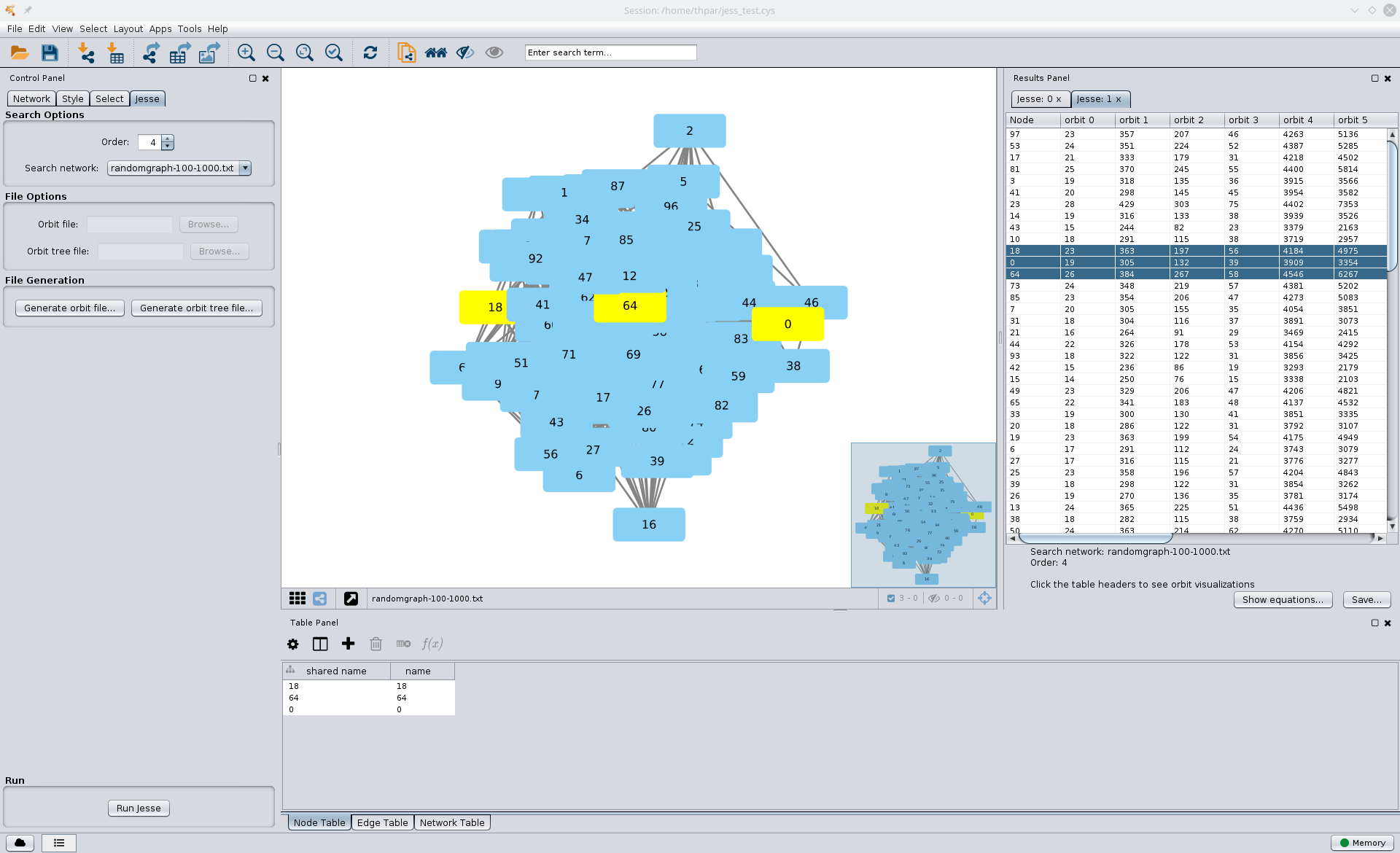 Orbits
Clicking a column header in the results panel, generates a visualization of this orbit. The red node is the orbit's representative.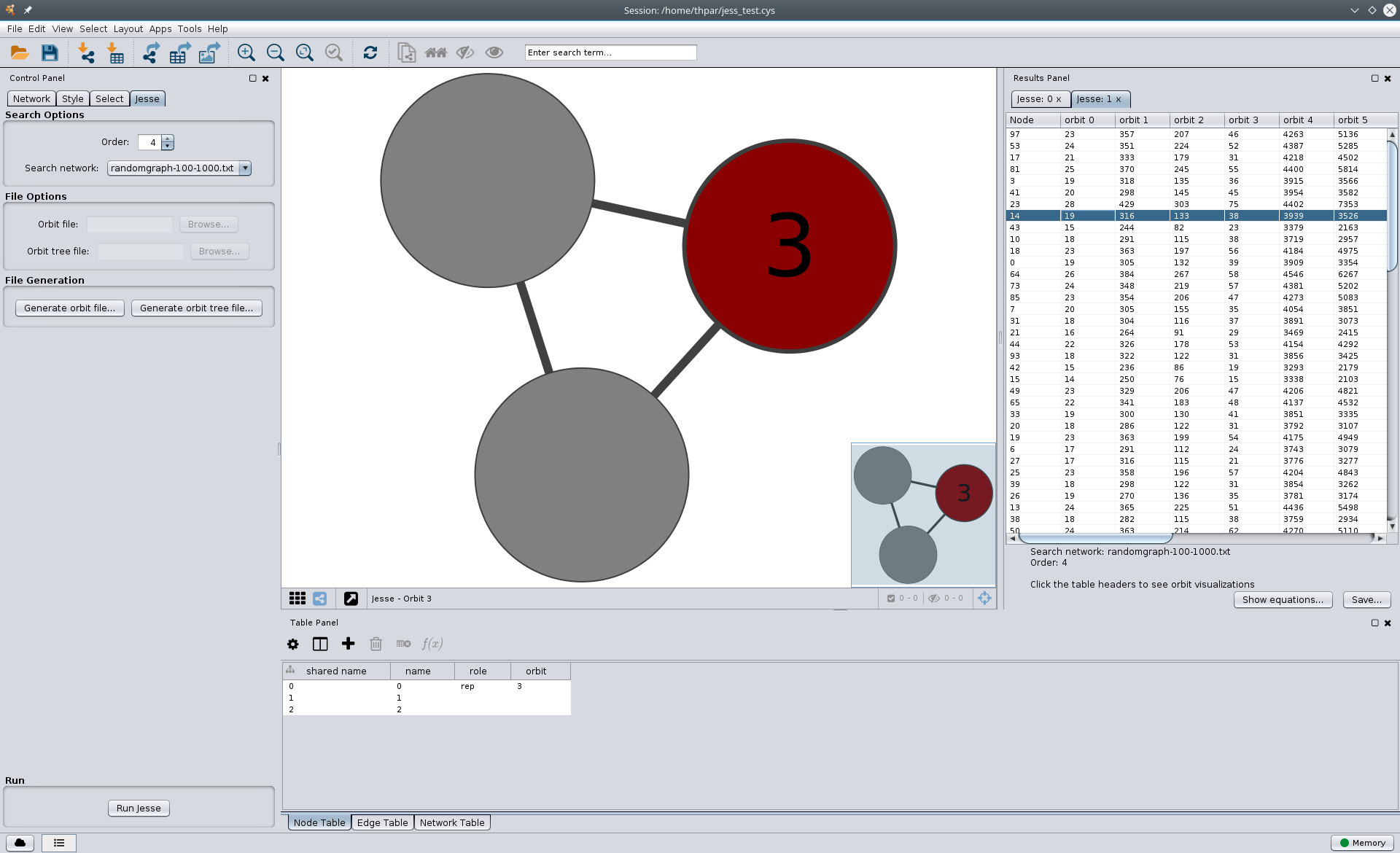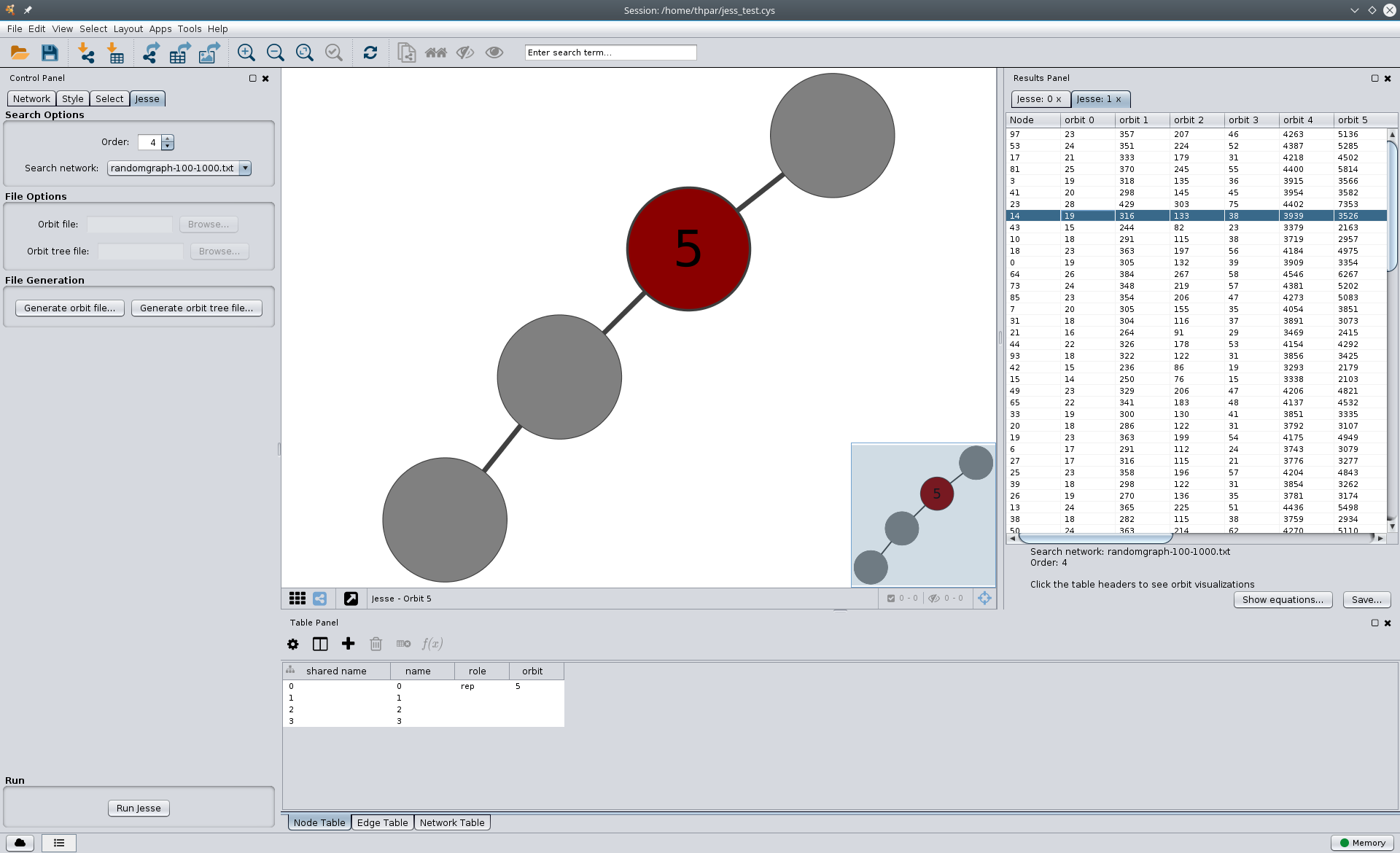 Equations
The equations used can be displayed and, if needed, saved to PDF, PNG, TXT or TEX.